Axis
1-3 Cleveland Road, Parnell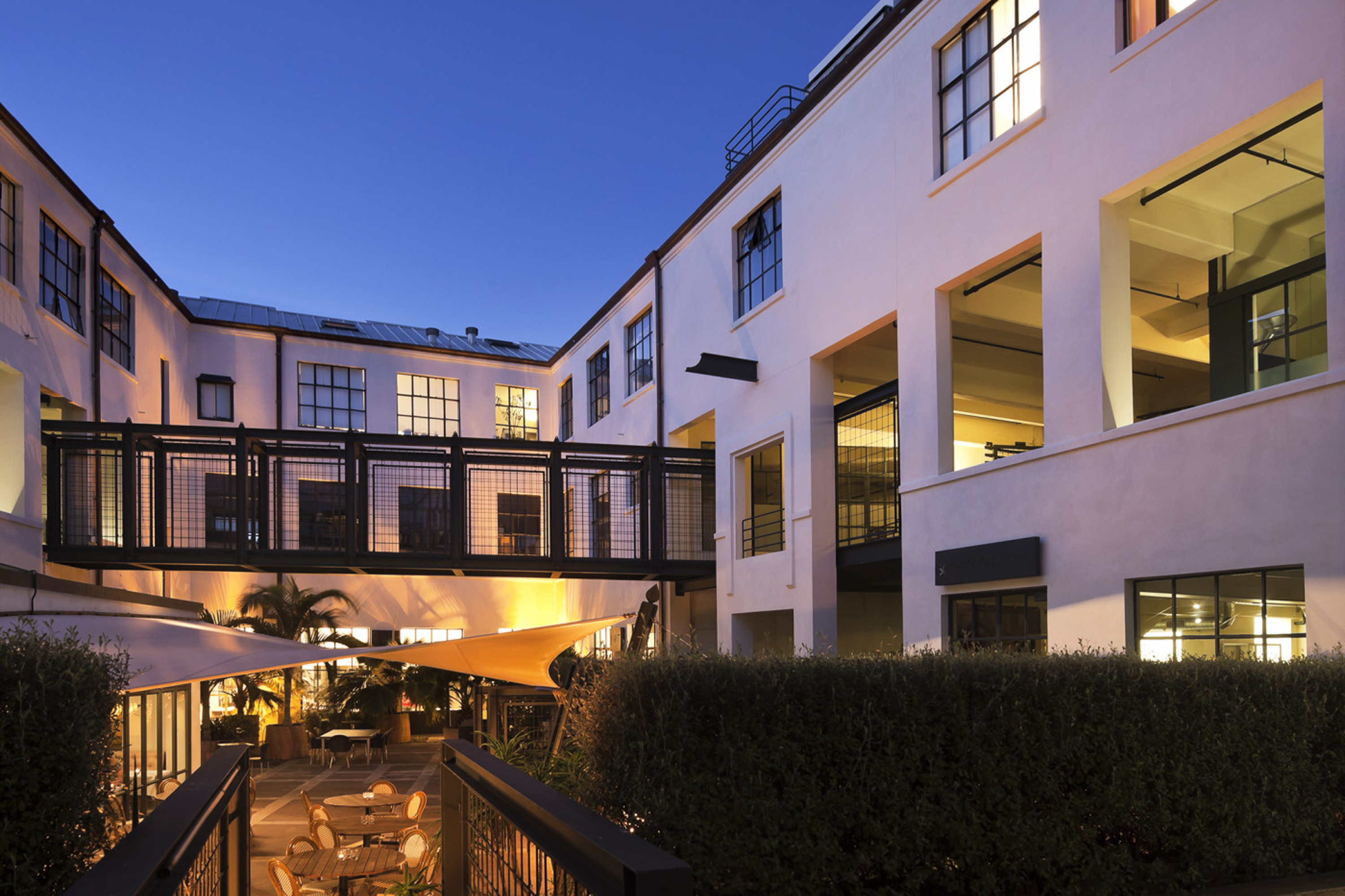 Axis Building provides a vibrant hub for creatives and professionals to live, work, dine and play. What was once Auckland's Nestlé Chocolate Factory, Axis is now a mixed-use development comprising commercial offices, showrooms, residential lofts, apartments, restaurants and cafes. Architecturally stunning, built around a leafy courtyard, and boasting genuine sustainability credentials, this city fringe property has it all.
Steeped in Parnell History
Built in 1926 as the Nestlé Chocolate factory, the building fell into disrepair after Nestlé shifted its operations to the South Island in 1988. When Samson Corporation took over the building it was little more than shell. Prioritising adaptive re-use, to respect the valued architectural features and character, the building was given a new life in 1992.
The design utilised many recycled elements from the original building, including terracotta hexagonal tiles salvaged from the old factory floor. Rumour has it under certain conditions you can still see cocoa seeping from the tiles.
When it comes to the day-to-day operations of Axis however, this is certainly modern! With 140 solar panels installed in 2020 to harness the power of the sun, lessees benefit from reduced operating expenses and greenhouse gas emissions. In 2021 a complete refurbishment of HVAC systems was completed, to remove reliance on gas and to ensure that beautiful historic buildings like Axis can perform sustainably, and to stack up with the new builds in terms of both comfort and environmental performance.
Solar Panel
Harnessing the power of the sun to improve sustainable outcomes, and reducing costs for tenants!
Comprehensive Recycling Facilities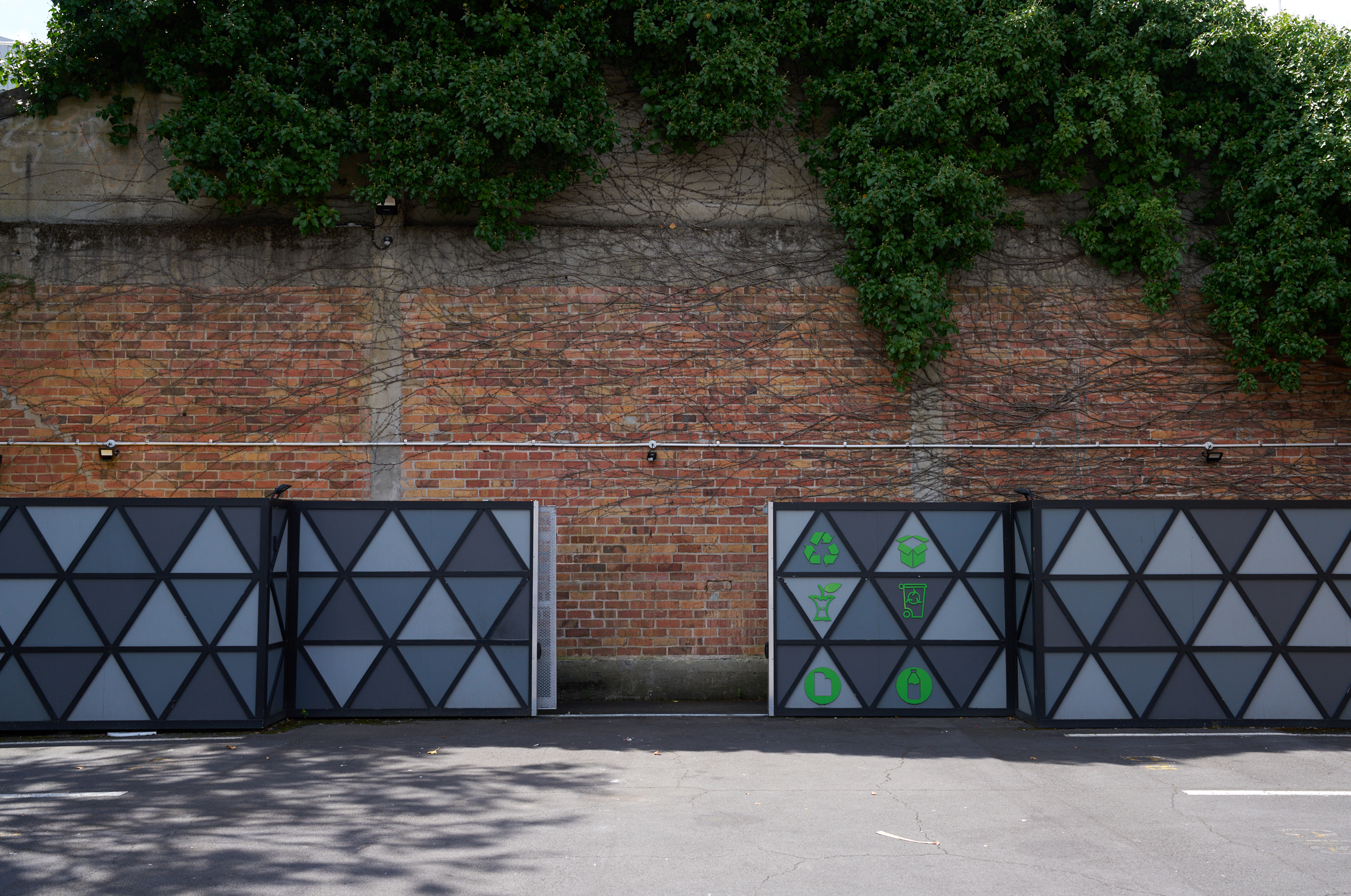 Comprehensive recylcing facilities provided to help reduce waste to landfill.
End of Trip Facilities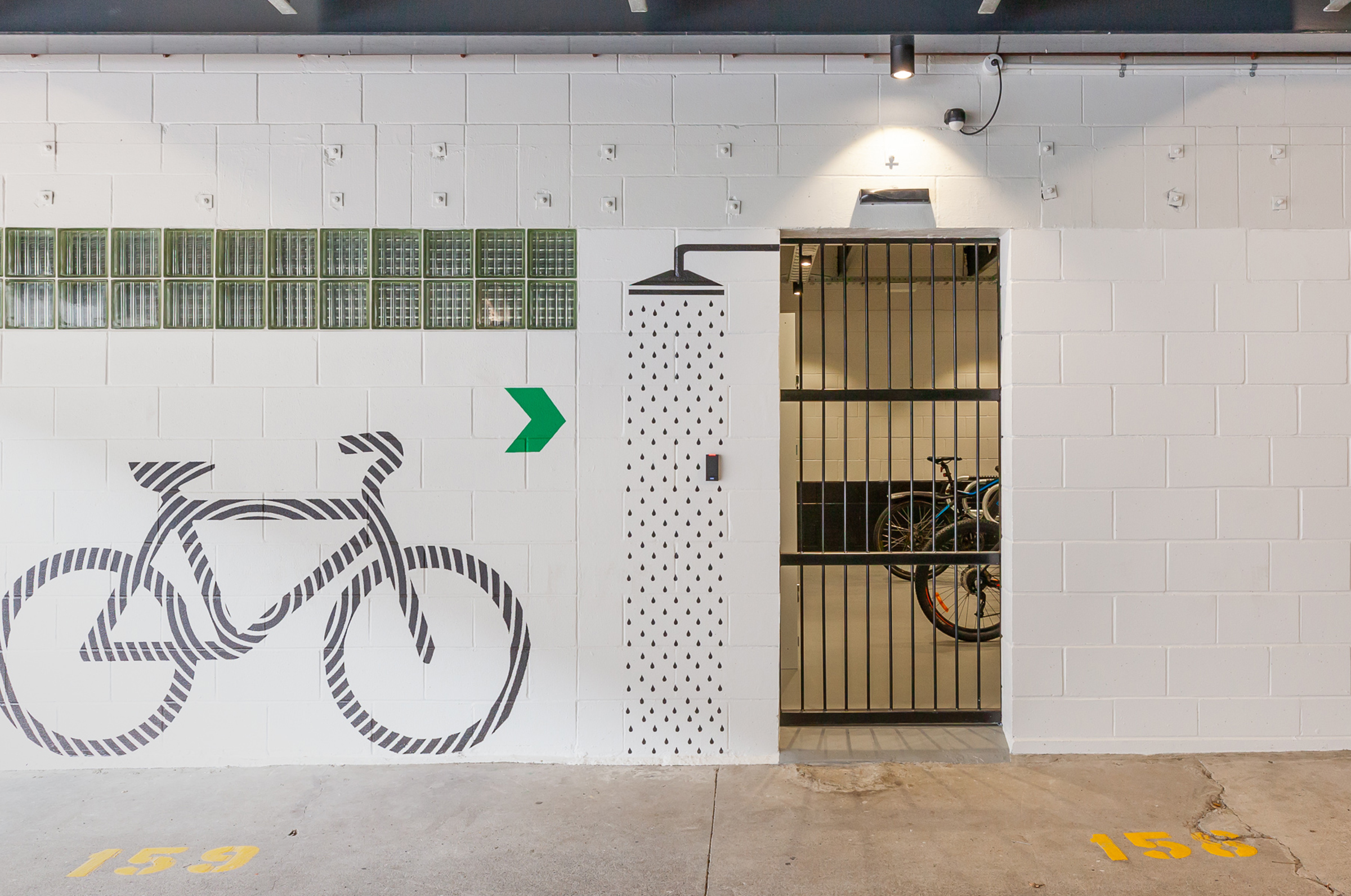 Showers are provided for the end of trip allowing your teams to take active modes of transport.
Listings Inside the Building
Designed by Pattersons Architects, Axis retains the charm and character of its industrial days. The building has a circulation pattern that takes advantage of the central courtyard and provides tenancies, views into the courtyard and out to the streets. Cast iron beams, steel lattice panels, and large-scale windows and doors create a strikingly gothic visual impact, whilst the pine flooring assures a real sense of warmth and history.
Based in Parnell, often described as Auckland's design hub, the precinct has become an urban community allowing living, working, eating and playing all in one location. Axis houses residential studio lofts, commercial offices, restaurants and cafes, this mix is a huge part of the vibrancy of this building. Located a 10-minute walk from Parnell train station, or a 10-minute cycle from Downtown Auckland, tenants can take advantage of sustainable modes of alternative transport. The comprehensive recycling and compost facilities provided onsite, support zero waste initiatives.